About Smith Insurance Services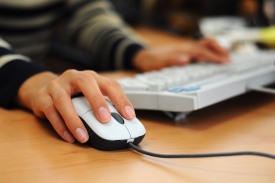 Smith Insurance Services is an Independent Insurance Agency, which means we represent many different companies so we can find the one that is right for you. We work for our clients in finding the right carrier for you instead of having one carrier to try to fit every client in.
In brief, you should know the following about us: Our company was established in 1999 and has been responsible for providing outstanding service and products ever since. Our specialty is in the area of commercial service and group benefits, although our personal lines products are second to none. Our regular customers particularly value the care we have for their satisfaction. We all agree you deserve the best and that is exactly what we intend to continue offering! Our business has two convenient locations to serve you! See us in Montpelier at 115 South Main Street OR in Hartford City at 1408 N Cherry Street!
Our goal is to provide you with the insurance you want at the lowest possible price, while providing you with the highest level of customer service. We can furnish you with an assessment of your insurance needs and a choice of which package fits you best.
It helps to find an agency that you know and can trust. We have over 100 combined years of experience in this industry! We've provided group benefits to many employer groups. We have over thirty years of experience insuring municipalities and schools! Our staff has the knowledge and experience of our insurance products to provide maximum benefit and protection to our clients. Let one of our licensed professional insurance agents help you with any of your personal or business insurance needs many clients in this and surrounding areas!